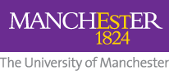 Home
Occupational Health Service
Referrals
The Doctors and Nurses at the Occupational Health Service are specialists concerned with the effect of study on health and conversely the effect of health on study. They provide a communication bridge between you, your own Doctor and/ or Specialist and your school.
Students with health concerns (physical or psychological) or a disability that affects their ability to study may be referred to the Occupational Health Service by anyone with a concern e.g. School, accommodation pastoral team etc. Conversely, if study is affecting a student's health, they may be referred.
In the same way, students may feel that they would like to refer themselves to the Service.