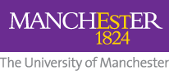 Home
Occupational Health Service
Health and Study
The University recognises the importance of the health and wellbeing of all students. Occupational Health Services therefore aim to promote the physical, mental and social well-being of students and to reduce the incidence of ill-health arising from exposure to work place hazards.

You can access our advice and guidance by coming to see us, or for some issues, on this website. Some students will undergo regular health surveillance as required by their School/Faculty/Dept etc, but you can refer yourself for an appointment.

Where necessary we work closely with other services at the University e.g. the Disability Advisory and Support Service (DASS), Wellbeing the Counselling Service and Student Support to support students with health problems, disabilities and personal issues affecting their study.