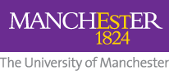 Home
Occupational Health Service
Self-referrals
You can self refer to the Occupational Health Service in confidence and there will be no report or contact with HR or your line manager without your consent.
The Occupational Health Service works closely with Safety Services, the Disability Support Office (DSO), HR and external agencies, but will not disclose any information without your consent.
If you would like to self refer, please contact us.