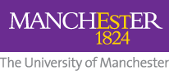 Home
Occupational Health Service
How to Book Appointments
The Occupational Health Service provides appointments to staff with issues relating to their work. We would encourage that you book an appointment with us via telephone or by visiting one of our sites and speaking to a receptionist. If you are abroad then you may contact us for an appointment via email.
IMPORTANT:
Students & Staff from: The Faculty of Engineering and Physical Sciences; The School of Nursing, Midwifery and Social Work; The Cancer Research UK Manchester Institute, IDPM and The M.I.B please contact THE MILL. Tel: 0161 306 5806.
All other Students & Staff please contact WATERLOO PLACE. Tel: 0161 275 2858.
For our details see our Contact Us page.
Referrals
If you have been referred by your manager or HR then you will be contacted by the Occupational Health Service with regards to an appointment.
Missed Appointments
A huge number of appointments are wasted each year simply because they are missed. We always experience a high demand for appointments and when a client does not attend this is a wasted opportunity for another client to have seen us.
You can help by making sure that you either keep, rearrange or cancel your appointment - the earlier that you cancel the better. If you have no other choice but to cancel your appointment please let us know as soon as possible.