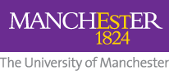 Home
Occupational Health Service
Responsibilities
Taken from Chapter 19 of the Health and Safety Arrangements, The responsibilities of First Aiders include:
Completing a First Aid Report Form, when necessary, and forwarding it to the First Aid Coordinator, who will undertake any follow up action as required;
If an incident is an accident associated with a work activity, the first aider should direct the injured person, or their manager, to complete an Accident Form. This should be sent to the University Safety Services at the earliest opportunity so that investigations can be undertaken as required;
Affix and update first aid notices in areas delegated to them by the First Aid Coordinator;
Maintain and practise their skills (eg through updates from the University First Aid Co-ordinator, relevant IT & media resources);
Ensure their first aid certificate is valid and in date, and liaise with the First Aid Coordinator to achieve this;
Respond to any call for first aid at any reasonable time and as far as he or she reasonably can within his or her designated area at work;
Keep additional records for reporting to their own school, directorate, safety committees, as required locally and
Keep first aid boxes fully stocked, and replenish after use, or delegate this task to nominated local staff.
First Aid Coordinator
All queries regarding First Aid for The University of Manchester please contact Martin Kloos.
Tel: 0161 275 3799
Email: Martin.Kloos@manchester.ac.uk
Address: 3.017 Crawford House. No. 31 on the campus map.