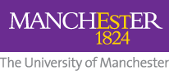 Home
Occupational Health Service
Applicants to Courses subject to regulations (Healthcare)
Undergraduate and Postgraduate applicants to courses subject to regulation must be able to fulfil the requirements of the relevant regulatory body and following graduation be medically fit to work within their chosen field.
The Occupational Health Service uses the Higher Education Occupational Physicians/Practitioners Standards (HEOPS) fitness standards to assess fitness to train. The standards have been developed in consultation with the statutory regulated bodies (eg. GDC, GMC, NMC) for each professional discipline that awards registration status and the Department of Health.
The HEOPS fitness standards can be found on the HEOPS website.
For more relevant information please contact the school to which you are applying.